- Home country: Germany -
Renate Kohl worked as journalist and press officer in Hamburg, Bonn, Berlin and Brussels, before she started painting in 2011. Student of schilderkunst at RHoK Academie Etterbeek since 2012. International Summer Academy Salzburg 2014 (course Adriana Czernin). Artist in residence at RHoK Woluwe 2016 and at Gemeenschapscentrum Kontakt Woluwe 2017.
Renate is a storyteller, interested in weird people and situations and sees painting as a way to explore her mind. Identity and disintegration, repetition and variation, perception and deception are topics she is reflecting on permanently. She worked in oil, but prefers to paint more fast-paced in acrylic on canvas, paper and cardboard and uses collage and décollage in order to cover or expose different layers and earlier versions.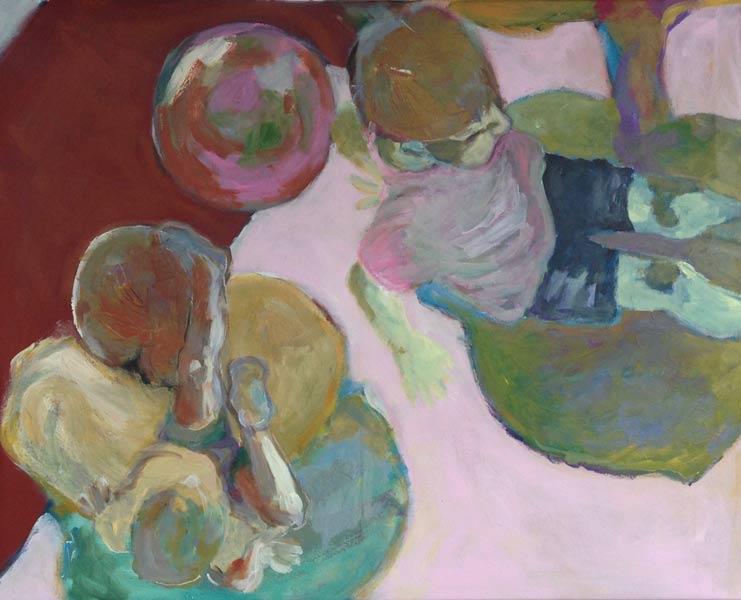 Let the children play | 2015 | acrylic on canvas | 80 cm x 100 cm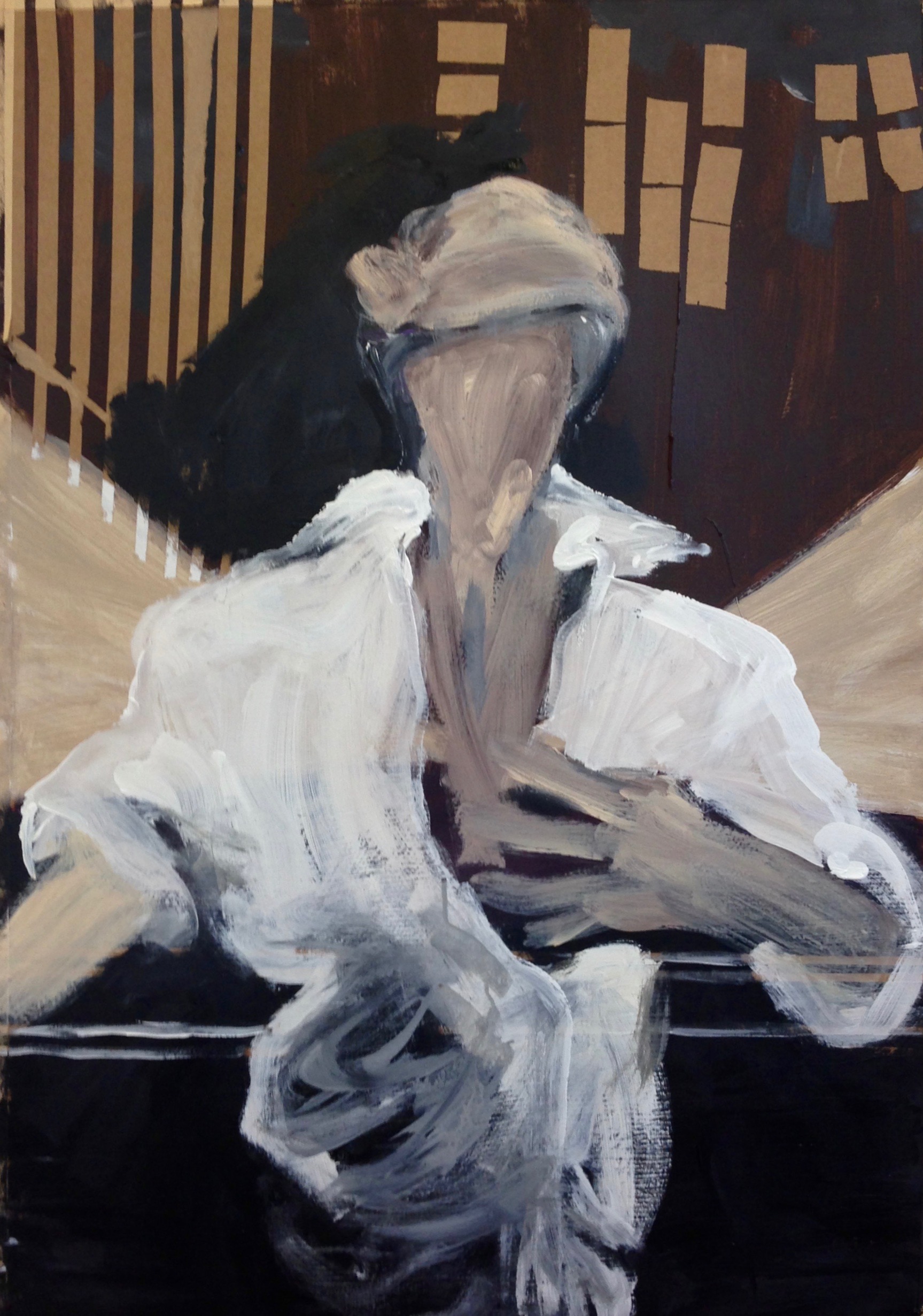 Rue de la Loi (Vertigo) | 2016 | acrylic on cardboard | 70 cm × 100 cm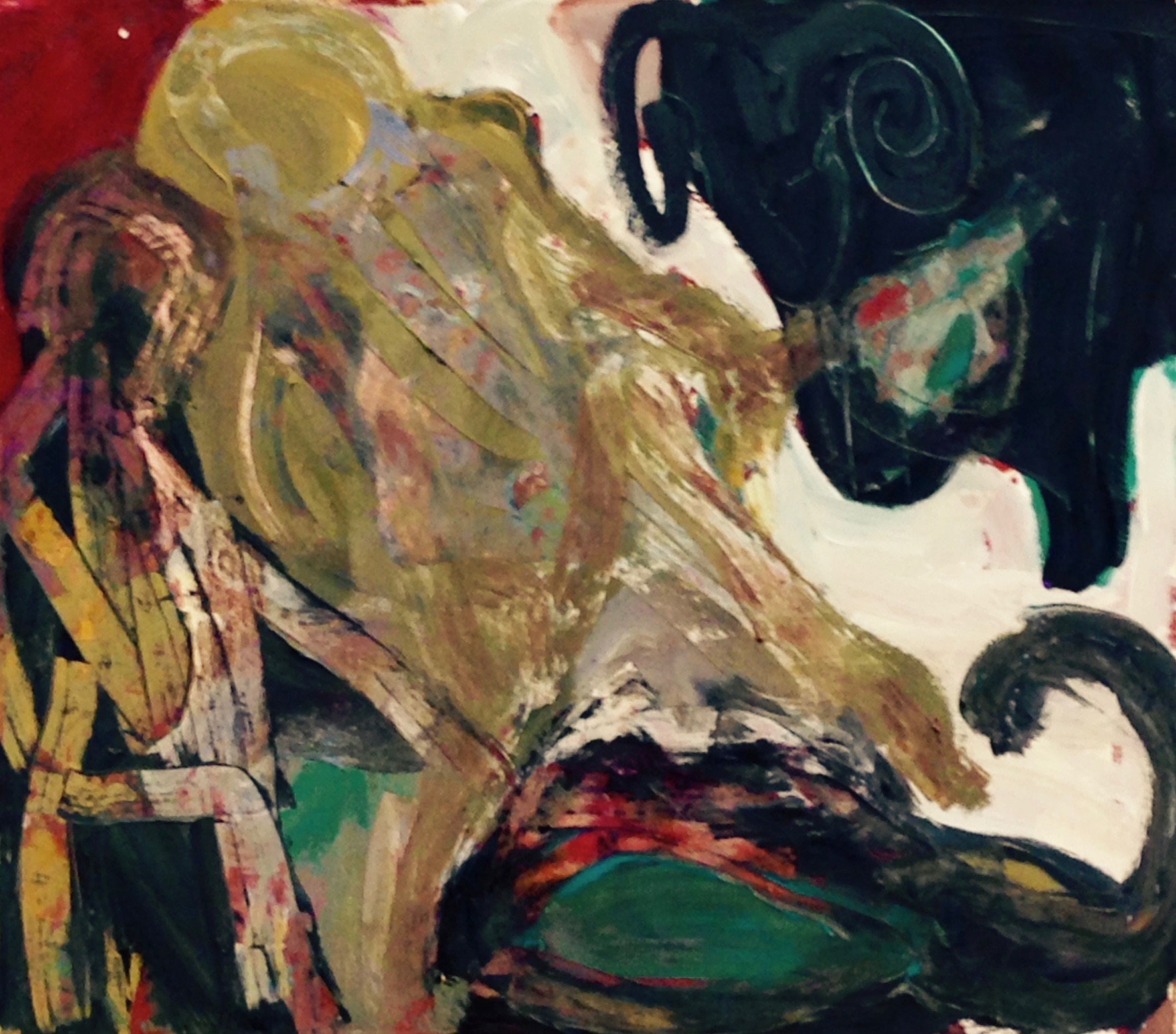 The fight | 2016 | acrylic on paper | 67,5 cm × 100 cm