- Home Country: Kazakhstan -
Gulistan Khamzayeva, the spouse of the Ambassador of Kazakhstan to EU, NATO, Belgium and Luxembourg, is a writer, a contemporary painter and a craftswoman. Hers is a life-long journey the world over, having followed her husband on postings to many diverse countries.
She acquired and mastered an array of painting techniques and skills while living extensively in Italy, a country that holds such an inspiring share of the world's artistic heritage.
Her painting style is a synthesis of her poetic inclinations that draw on and evolve from her own everyday experience and represents a merger of her cultural traditions with the thought and aesthetics of the West.
As an experienced craftswoman, she mastered crafts such as découpage, French beading flowers, egg painting, bijou making, patchwork, knitting, napkin flowers, Japanese braiding, zip and pin techniques, crocheting, etc.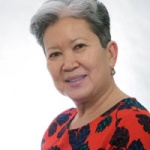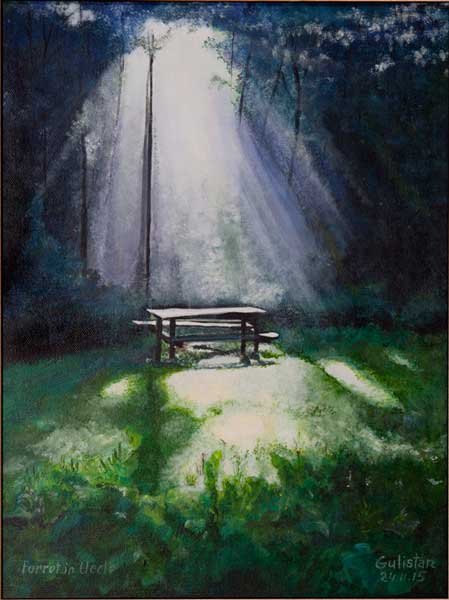 Foret in Uccle | 2015 | acrylic on canvas | 29 cm x 39 cm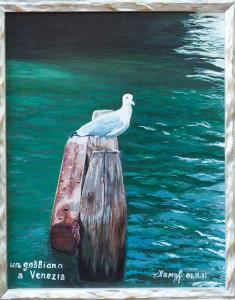 Seagul | Venice, Italy | 2011 | Acrylic on canvas | 30 cm x 35 cm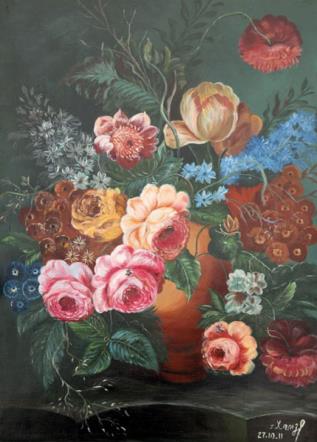 Flowers | 2011 | Acrylic on canvas | 50 cm x 70 cm