- Home Country: France -
Houria is truly cosmopolitan; she was born in Algeria, grew up in France and has lived in Italy, Germany, Jerusalem and Morocco. Since 2014 she has been based in Brussels.
After completing a masters in physics and chemistry, Houria decided to change career and studied fashion design in Milan and Paris. She obtained diplomas at the "Istituto Marangoni" in Milan and the  "Ecole de la Chambre Syndicale de la Couture Parisienne" in Paris. She worked for several fashion brands before deciding to create clothes herself. Houria's particular focus is on hats.
Her approach to design is artistic and her creations are greatly influenced by Surrealism as well as organic forms.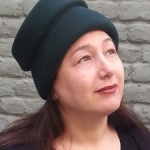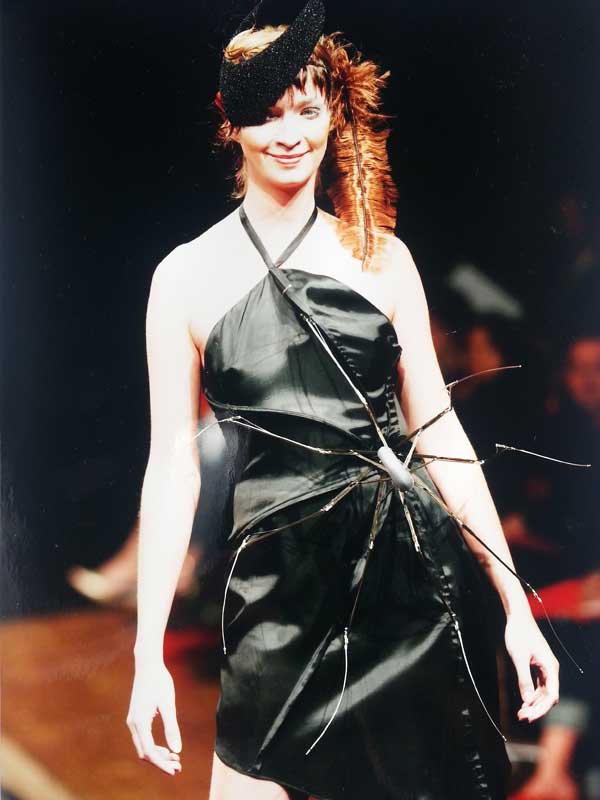 Robe parapluie | silk and metal | 110 cm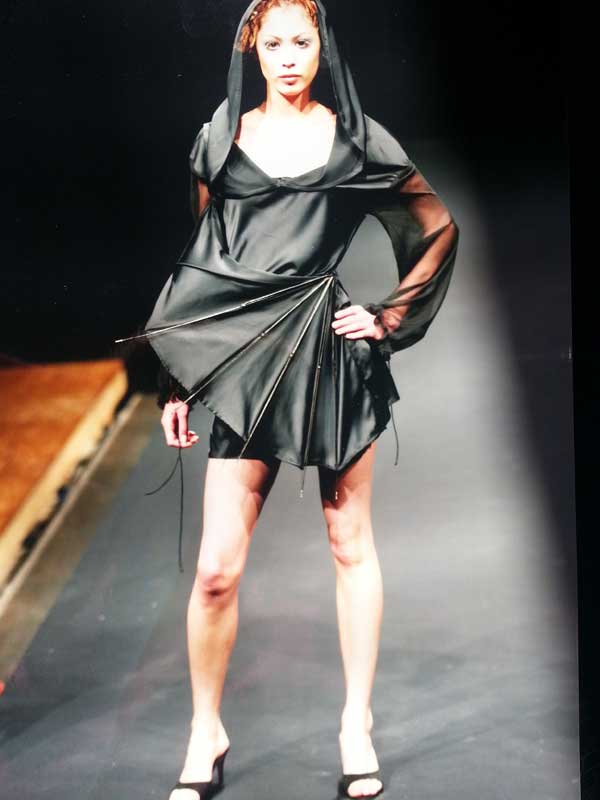 Robe parapluie | silk and metal | 110 cm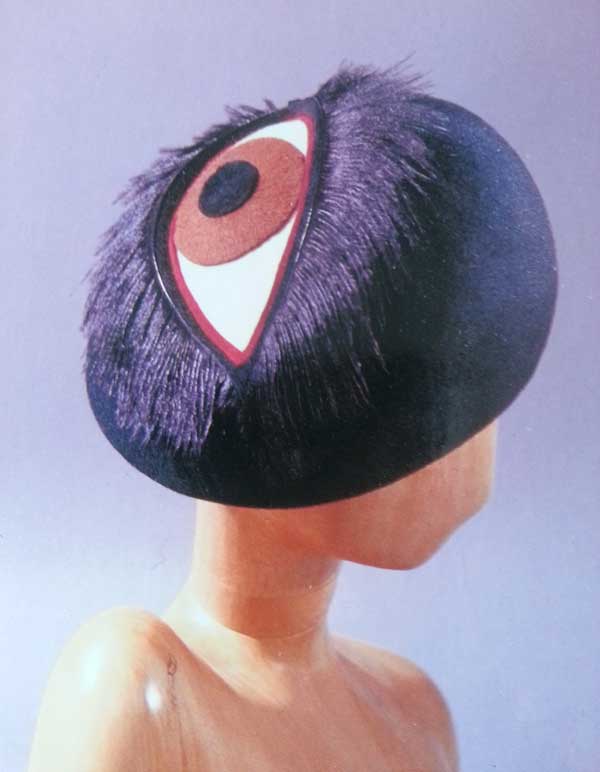 copyright © photo Gilles ROSE Cyclope | Felts and feathers | 30 cm x 25 cm