Mission statement of The Brussels Circle of Diplomatic Artists.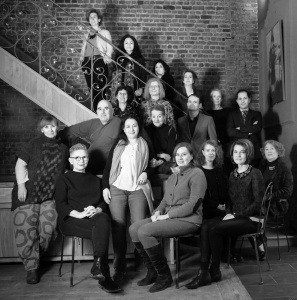 The Brussels Circle of Diplomatic Artists is a platform and a network for artistically creative members within the Diplomatic Corps in Brussels. It is inclusive in its nature and open for all fields of artistic creativity.
In supporting and encouraging diplomatic artists in Brussels, it connects them with each other as well as with other artists and friends here in Belgium. ALL Diplomats and Friends who are artistically creative and serious about their work are welcome in the Circle.
The Circle's aim is to foster collaboration, cooperation and support amongst its members and promote goodwill between the Diplomatic Community and the people of Belgium.
The Brussels Circle of Diplomatic Artists is envisaged to be more than just an event-organizing group… First ideas speak of an artist salon, a jour fixe, exhibitions featuring individual artists, workshops, get together's and much, much more ! A lively Circle of Diplomatic Artists and Friends…
To this effect the Circle intends to organize various activities. The upcoming exhibition/event is therefore not an end in itself. It is a step on the way, aiming to show all the creativity present in the Circle.
Support team
Coordination: Claus Siebeneicher
Curator: Maria Teresa Duran de Warnimont
Website and technical support: SMARTDe eG