- Home country: România -
is a self-taught artist currently Brussels-based. His genuine interest in painting arises from his childhood in a family with a passion for arts. His first group exhibition in 2002 was the source of inspiration for new experiences in drawing and painting.
Pompiliu (MBA and PhD in Management) was a manager in multinationals and public administration institutions in different European countries.
Pompiliu's portraits, still-lifes and landscapes reveal an intriguing level of mastering colors, shapes and perspectives. With every new painting, he is trying to gain a higher degree of abstract expression.
In this exhibition, you will find older works and a recent one, Brussels impressions, a transformational approach of the way Brussels shaped him after one year.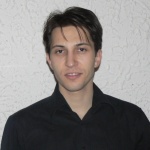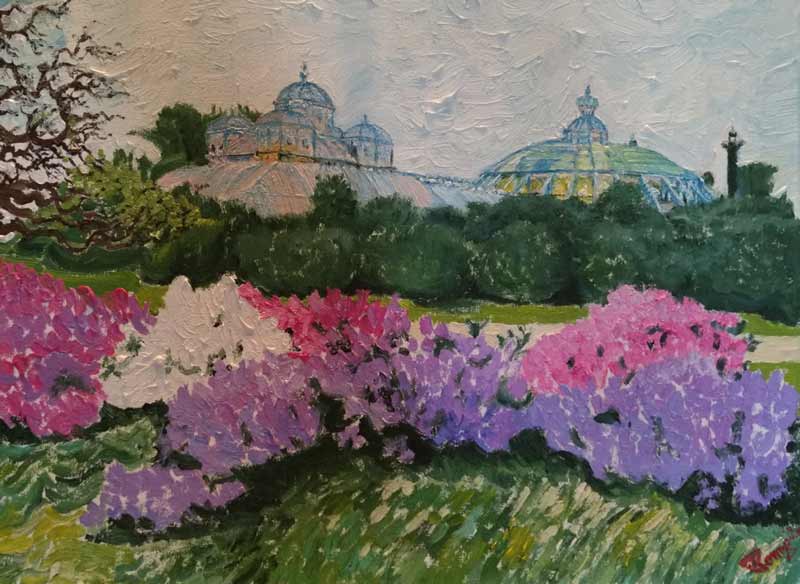 Brussels Fractal Impressions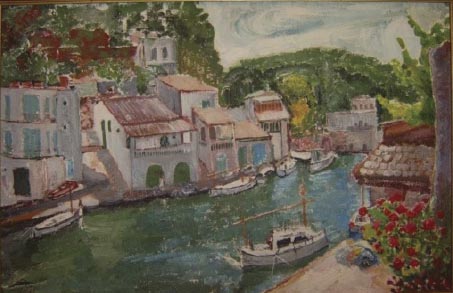 Palma de Majorca, 2002 (oil on wooden cartoon, 50x30)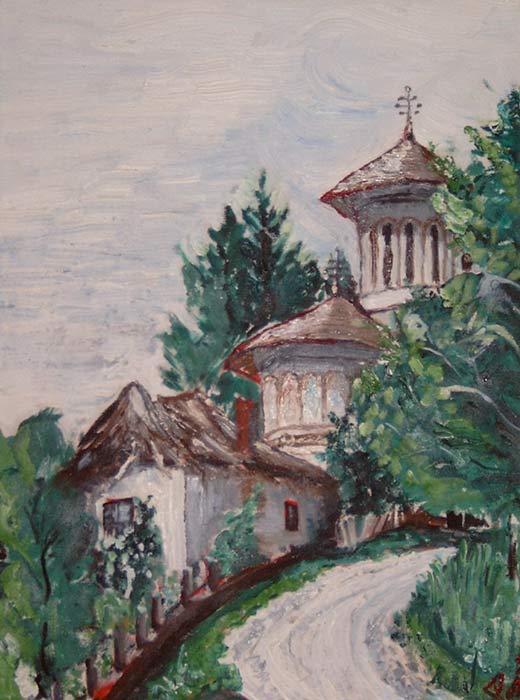 Church in Maldaresti, 2003, oil on canvas, 35x45 cm