- Home Country: Great Britain -
Originally from the South coast of England, Alex has lived in Brussels for over 20 years. After realising that the political world was not for her, Alex began to explore her much neglected creative side, firstly through editing and graphic design then by writing poetry and short fantasy stories for children and finally, painting.
As with her stories, Alex finds the inspiration for her paintings in that place where the imagination meets the forces and beauty of the natural world. However it was living in the grey streets and frequently overcast skies of Brussels that awakened her to the importance of colour.
She works almost exclusively in oils, taking great joy in the paint's consistency and vitality of colours. Loving to experiment and the excitement that comes from a new discovery, Alex applies the paint with knives, brushes, fingers, rags and anything else to hand that can give the desired effect, she also scrapes and sands a lot of it off before applying the next layer.
Over the last few years, Alex has taken part in a number of exhibitions in the Brussels region.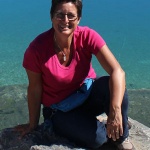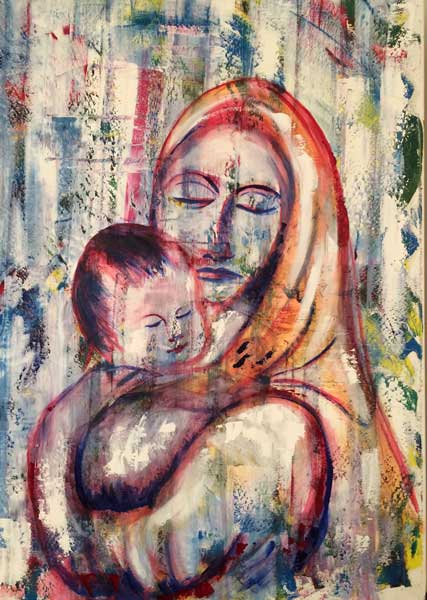 Mother and child (50 x 70)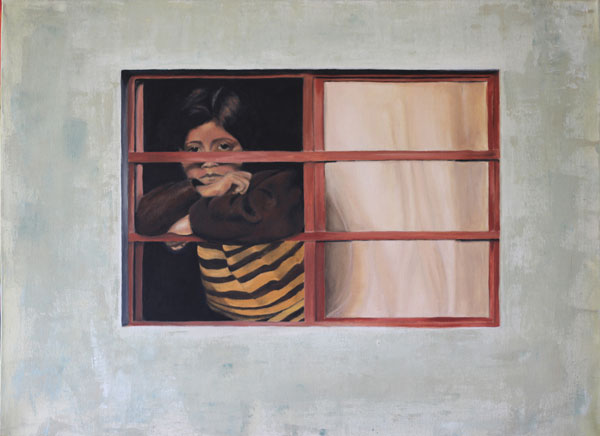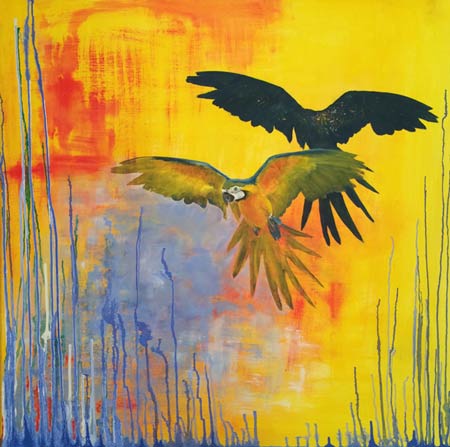 Escaping the picture (80 x 80)