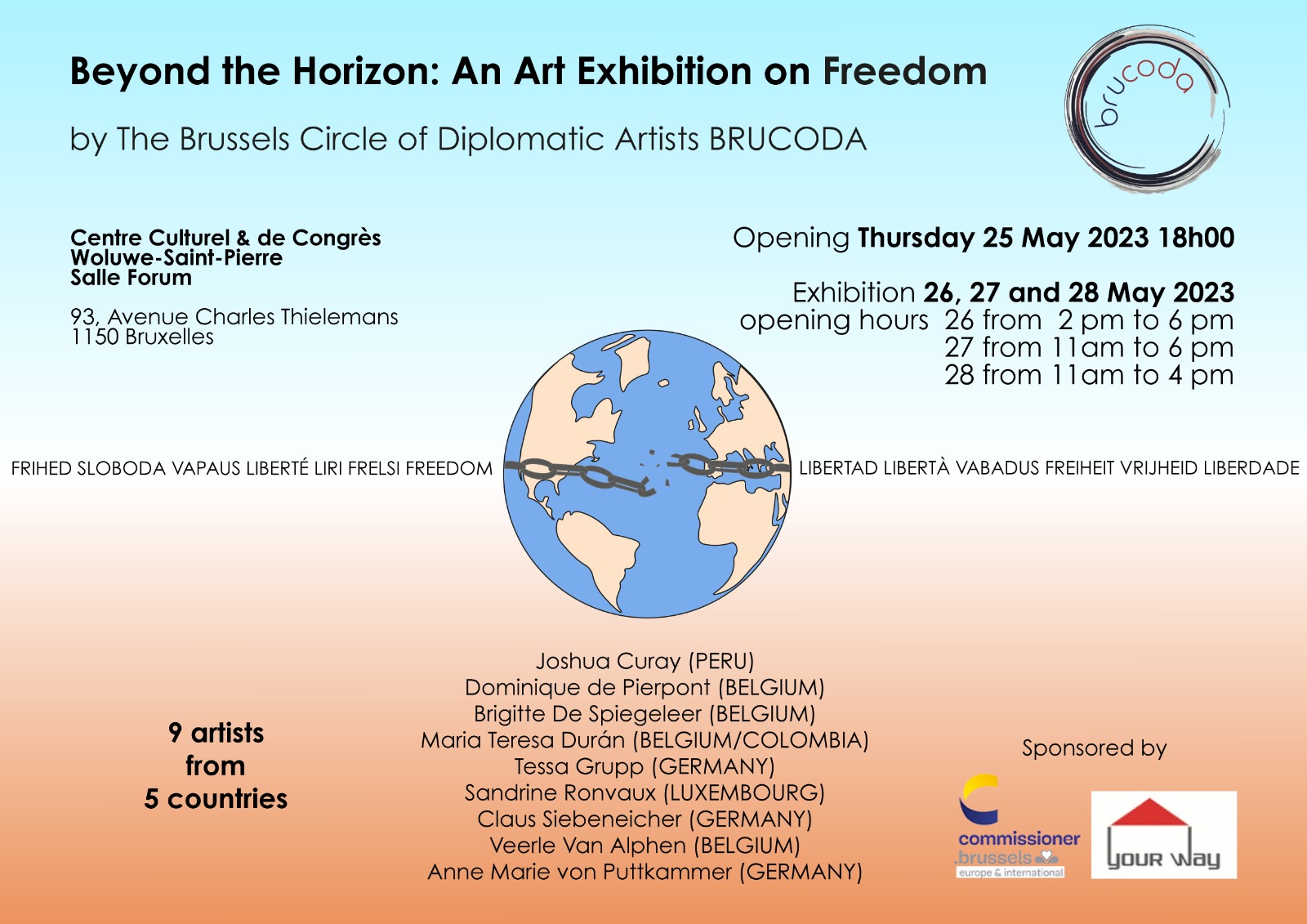 📅 Exhibition Dates: May 25th – May 28th, 2023
📍 Venue: W:Halll (Salle Forum, Centre Culturel et de Congrès de Woluwe-Saint-Pierre)
📍 Address: Avenue Charles Thielemans, 93 1150 Woluwe-Saint-Pierre
🔔 **Attention all art enthusiasts!** 🔔 If you missed our recent art exhibition, "Beyond the Horizon: An Art Exhibition on Freedom," don't worry! We have a special treat for you. 🎉✨
Watch the video below to catch a glimpse of the incredible artworks showcased during this inspiring event. 🎥👇
This exhibition brought together nine talented artists from five different countries, all exploring the theme of "Freedom" through their unique artistic expressions. The collection encompassed a wide range of art forms, including captivating paintings, awe-inspiring sculptures, thought-provoking graphics, exquisite jewelry, moving poems, and breathtaking photographs. Each artwork tells a story and evokes emotions that resonate with the concept of freedom.
The Brussels Circle of Diplomatic Artists organized this exhibition not only to showcase the immense creativity and talent within our community but also to foster collaboration and support among our members. We believe that art has the power to transcend boundaries and promote goodwill between the Diplomatic Community and the people of Belgium.
We would like to extend our heartfelt gratitude to everyone who attended the exhibition, and we appreciate the overwhelming support we received from the public. Your presence made this event truly special, and we hope that the artworks left a lasting impression on you.
Remember, admission to the exhibition was free and open to the public. We believe that art should be accessible to all, and this exhibition was our way of sharing our passion for art with the community.
🎉✨ We hope you enjoy the video and get inspired by the artistic brilliance showcased at "Beyond the Horizon: An Art Exhibition on Freedom." ✨🎉
Stay tuned for more updates on our future events and exhibitions. Follow us on Instagram and Facebook to stay connected with the Brussels Circle of Diplomatic Artists community.
✅ Instagram: @BRUCODA
✅ Facebook: BRUCODA
Thank you for your continuous support, and we look forward to welcoming you as member at our next artistic gathering! 🎨🌍✨ If you are belonging to the diplomatic circle, apply here
The event was sponsored by: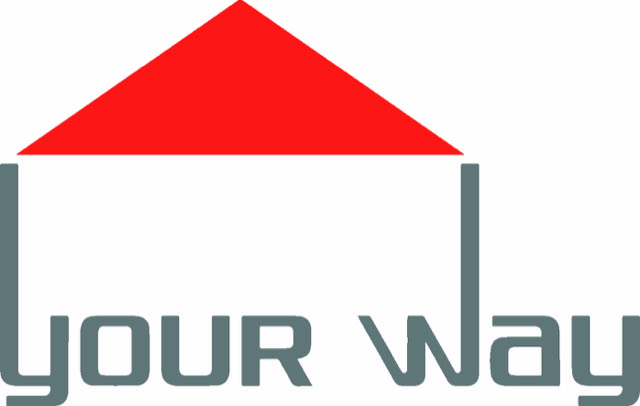 ---
Here is the catalog!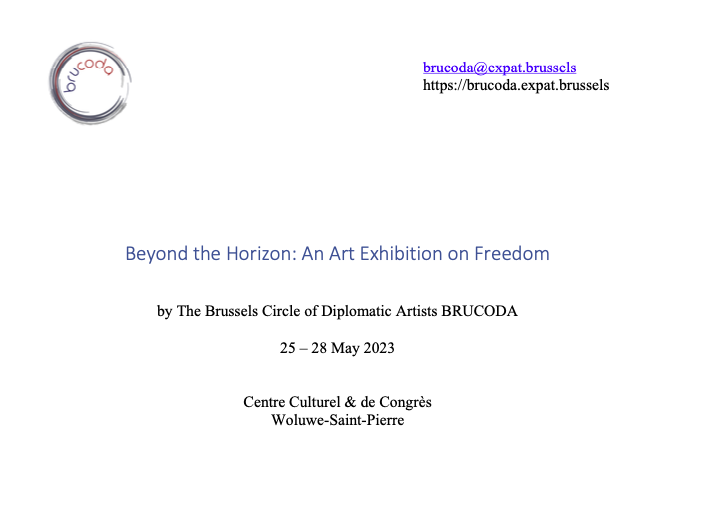 ---
Photos from the opening
Photo credit: Maxime Taillez