- Home country: Italy -
Elisabetta Siggia graduated from the Academy of Fine Arts in Rome.
She followed that experience with a year at the prestigious course on restoration at the ICCROM.
She has worked for over 28 years at the Etruscan Museum of Villa Giulia in Rome as an Art Historian.
A published author, she has written books for children about the Etruscan and Roman world, as well as guides to famous archeological sites and children's stories, all illustrated by herself.
A lover of cuisine, she has also published books of recipes and the history of cooking.
In Brussels she opened an art atelier where she teaches decoration and hosts conferences related to the world of art.
Elisabetta Siggia paints with a mixed technique using acrylic colors on canvas. Her paintings reflect the education that she received at the Academy of Fine Arts in Rome.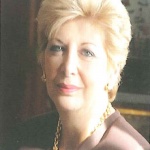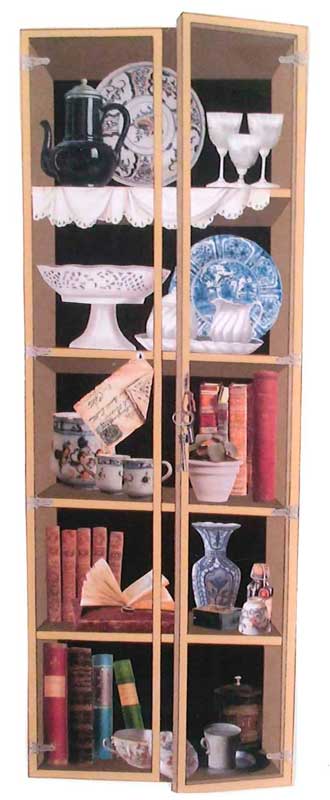 Trompe-l'oeil, mixed technique, Acrylic on canvas, 40 x 100 cm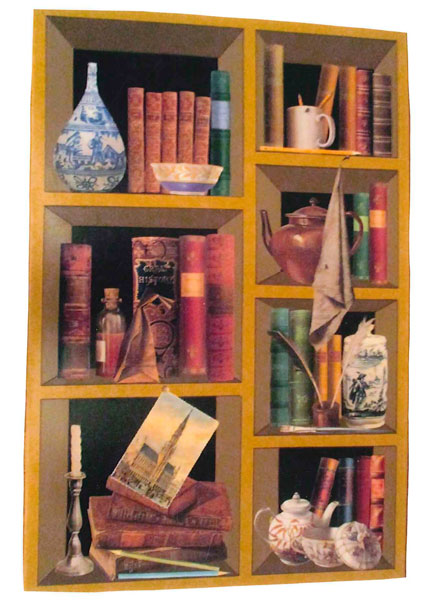 Trompe-l'oeil, mixed technique, Acrylic on canvas, 60 x 90 cm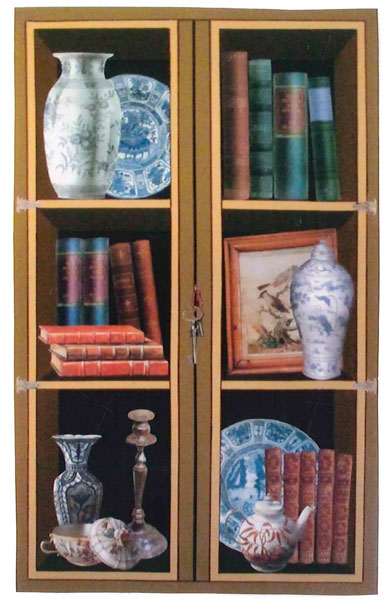 Trompe-l'oeil, mixed technique, Acrylic on canvas, 50 x 80 cm